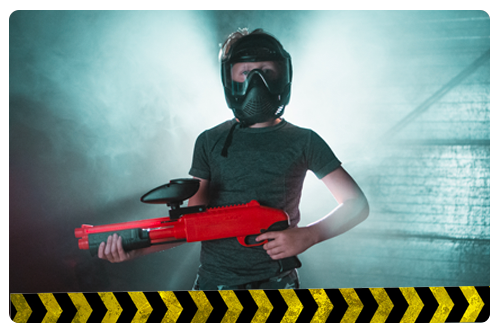 Paintball for children
Are you looking for a fun outing for children and do you want something different than usual? Children's Paintball is a challenging game.
Every day we see in practice that children find it a wonderful, adventurous experience that they will not forget. Of course it can be exciting or uncomfortable in the beginning, but in no time they forget this and are completely absorbed in the game.
Prices:
1 hour of playtime | minimum 8 spelers | unlimited reballs: € 15,50 per persoon
1,5 hour of playtime | minimum 8 spelers | unlimited reballs: € 22,50 per persoon